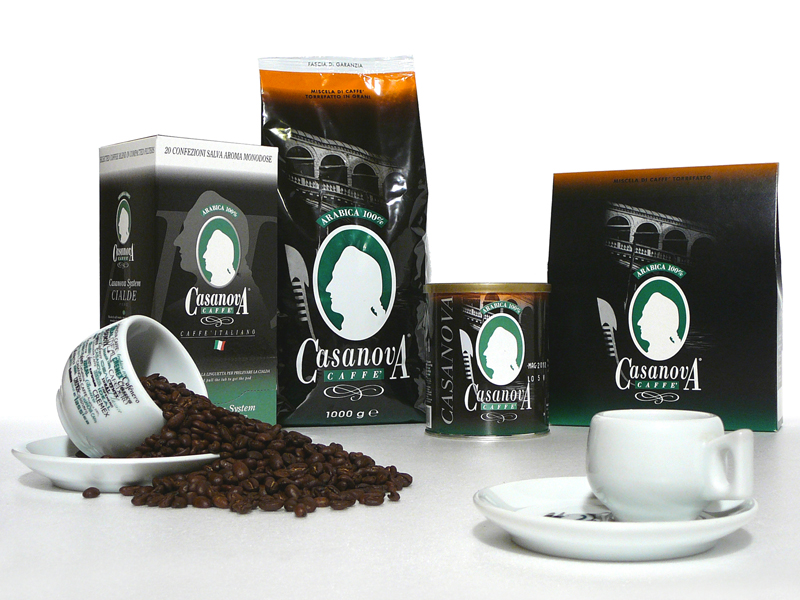 CASANOVA CAFFÈ
Casanova arabica 100%
A well-balanced blend consisting of 7 different types of Arabica coffee with a low caffeine content. Its aroma is full-bodied but subtle, sweet and mildly acidic and its flavour lingers long in the mouth. These qualities make it "The number one Italian coffee".
Mixture
ARABICA 100%
CAFFEINE < 1,50%
NATURAL MOISTURE 1,7%
Packs of beans
Available in 1000 g packs of beans; 6 pcs per box.
Ground Moka
250 g tin of ground moka, 24 pcs per box.
Ground Moka
Small 250 g bag of ground moka, espresso or whole beans, 12 pcs.